Contact Us
University of Illinois Extension serving Bureau, LaSalle, Marshall and Putnam Counties
LaSalle County Office


815 North Orlando Smith Road
Room C223
Oglesby, IL 61348
Phone: 815- 224-0889
Email: uie-blmp@illinois.edu
Hours: Monday-Friday 8:00am to 4:30pm (Closed 12 - 1pm)
Bureau County Office


850 Thompson St,
Becker Professional Suites,
Princeton, IL 61356
Phone: 815-875-2878
FAX: 815-875-2870
Hours: Monday-Friday 8:00am to 4:30pm (Closed 12 - 1pm)
LaSalle County Office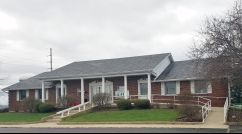 1689 North 31st Road,
Suite 2
Ottawa, IL 61350
Phone: 815-433-0707
FAX: 815-433-5454
Hours: Monday-Friday 8:00am to 4:30pm (Closed 12 - 1pm)
Marshall-Putnam County Office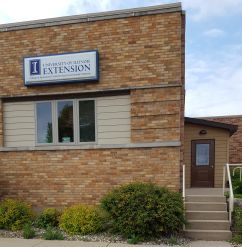 509 Front Street,
Suite 4
Henry, IL 61537
Phone: 309-364-2356
FAX: 309-364-2804
Hours: Monday-Friday 8:00am to 4:30pm (Closed 12 - 1pm)
Find Us
Bureau/LaSalle/Marshall/Putnam Unit (Main Office)
Marshall - Putnam County Office
LaSalle County Office
Take Illinois Route 23, one-half mile north of Interstate 80 (Exit 90). North 31st(Dayton) Road is the second stop light north of I80. Our office is located ¼ mile west of Illinois Route 23 on North 31st Road.
Bureau County Office
From I -80 West, take exit #56, turn right onto IL 26/US Rt. 6/Main St. Continue heading south 1.8 miles (5 stop lights). Turn left onto E Peru St/US Rt. 6/IL 26 for .7 miles. Turn right onto S 6th St./IL 26 for .4 miles. Turn right onto E Thompson St.
From I 80 East, take exit #61 towards Hennepin for 2.4 miles. Take the US 6 exit towards Princeton/Spring Valley. Turn right onto US 6 towards Princeton for 3.3 miles. Turn left onto S 6th St/IL 26 for .1 mile. Turn right onto E Thompson St.
Bureau/LaSalle/Marshall/Putnam Unit