Contact Us
University of Illinois Extension serving Jo Daviess, Stephenson and Winnebago Counties
Stephenson County Office


Highland Community College, Bldg R
2998 W Pearl City Rd
Freeport, IL 61032
Phone: 815-235-4125
FAX: 815-232-9006
Email: uie-jsw@illinois.edu
Hours: Monday - Friday 8 am to 4:30 pm
Jo Daviess County Office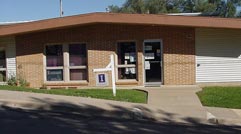 204 Vine, PO Box 600
Elizabeth, IL 61028
Phone: 815-858-2273
FAX: 815-858-2274

SNAP Ed Office
650 North Main St
Rockford, IL 61103
Phone: 779-423-0982

Winnebago County Office


1040 North Second Street
Rockford, IL 61107
Phone: 815-986-4357
FAX: 815-986-4329

Find Us
Stephenson County Office
From the West: Route 20 to Freeport-Park Blvd.Turn right on Park to first stop sign at Stephenson St. Turn right onto Stephenson St. Turn left onto Kiwanis Drive (across from golf course) and proceed south to Highland College Campus entrance. Extension is located in Building R.
Jo Daviess County Office
SNAP Ed Office
Winnebago County Office
Please note: The office is located on a frontage road; you cannot access our parking lot directly from N. 2nd Street. Enter at Ethel Avenue (near Nicholas Conservatory), drive towards river and follow road south to the parking lot at the end by the red brick building.
Jo Daviess/Stephenson/Winnebago Unit