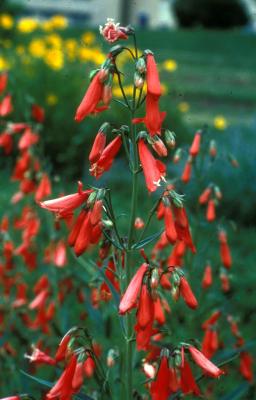 Quick Profile
Exposure
Full Sun
Partial Sun/Shade

Mature Height
2 - 3 Feet
USDA Hardiness Zones
2 - 8
Soil Conditions
Moist, Well-Drained

Foliage Color
Green
Purple

Bloom Color
Lavender
Pink
White

Bloom Season
June - August
Size
Medium

Features
Loosely formed spikes of flowers above a mounded plant with glossy foliage.
Culture
Moist well-drained soil in a full sun to light shade location
Cultivars
'Rondo' 12-18 inches tall, pink flowers
'Elfin Pink' 12 inches tall, bright pink flowers
'Husker Red' 2-3 feet tall, white flowers burgundy stems and leaves
'Coccineum' 15-18 inches tall, scarlet flowers
'Prairie Dusk' 2-3 feet tall, rose purple flowers
Notes
Must have very well-drained soil for it to be a long lived perennial. Requires frequent division. May require a winter mulch.