Snow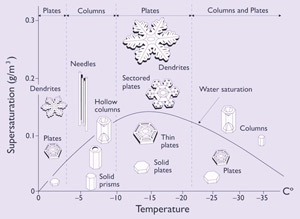 An illustration showing the type of snow that forms at different temperatures and supersaturation.
Click on the image to view the large version.
Snow is water vapor that changes directly from a gas to a solid – it does not go through a liquid phase. Snow forms as tiny crystals. Depending on the temperature at which it forms, it may look like a star, a plate or a needle.