The Equator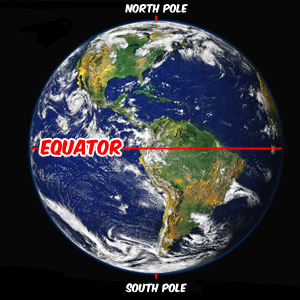 A view of Earth from Space with the Equator labeled. Original Image Photo: NASA
Click on the image to view the large version.
At the equator, halfway between the North Pole and South Pole, there are no seasons. This is because the sun always gets high in the sky there. That is why it is always warm at the equator.