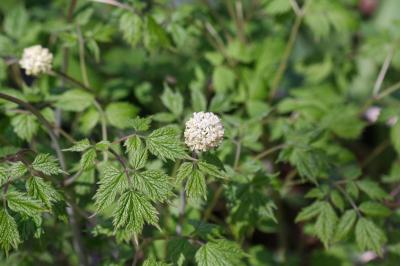 Red Baneberry in flower
Quick Profile
Exposure
Partial Sun/Shade

Mature Height
1 - 2 Feet
USDA Hardiness Zones
4 - 8
Native To:
Illinois
Indiana
Iowa
Michigan
Ohio
Wisconsin

Soil Conditions
Moist, Well-Drained

Bloom Color
White

Bloom Season
May - June
Features
Clusters of small white flowers, followed by red berries in mid-summer.
Culture
Partial shade; moist, fertile soil.
Notes
Berries are poisonous.
This plant is commonly found in rich deciduous woods.
The status of Red Baneberry is "rare" in Indiana and "threatened" in Ohio.