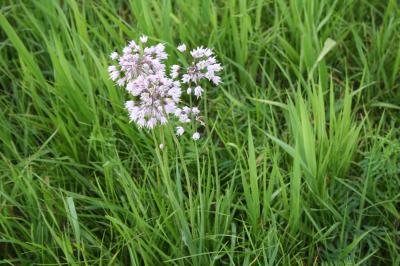 Flowers of Nodding Wild Onion
Quick Profile
Exposure
Full Sun
Partial Sun/Shade

Mature Height
1 - 2 Feet
USDA Hardiness Zones
4 - 8
Native To:
Illinois
Indiana
Iowa
Michigan
Missouri
Ohio
Wisconsin

Soil Conditions
Moist, Well-Drained

Bloom Color
Pink
White

Bloom Season
July - August
Nodding clusters of pink or white bell-shaped flowers. The flower stalk bend just below the flower head, causing it to 'nod'.
Full sun to light shade; does well in moist, well drained to dry sites.
Found in both woods and prairies.