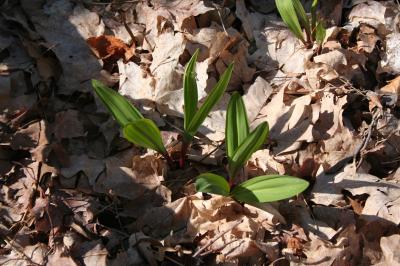 Leaves of Wild Leek
Quick Profile
Exposure
Full Shade
Partial Sun/Shade

Mature Height
6 - 18 Inches
USDA Hardiness Zones
3 - 8
Native To:
Illinois
Indiana
Iowa
Michigan
Missouri
Ohio
Wisconsin

Soil Conditions
Bloom Color
White

Bloom Season
June - July
Features
Clusters of small white flowers.
Culture
Partial to full shade, consistently moist soils.
Notes
Foliage has a strong onion scent. The leaves wither before the flowers bloom. Found in woods.