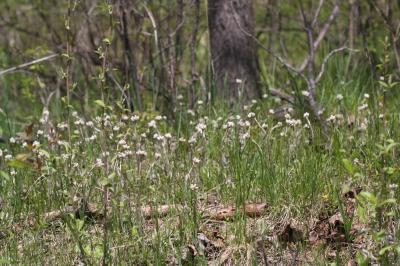 Pussytoes in flower
Quick Profile
Exposure
Full Sun

Mature Height
4 - 12 Inches
USDA Hardiness Zones
3 - 8
Native To:
Illinois
Indiana
Iowa
Michigan
Missouri
Ohio
Wisconsin

Soil Conditions
Dry
Moist, Well-Drained

Bloom Color
White

Bloom Season
April - June
Features
Clusters of small white flowers in spring.
Culture
Full sun; moist, well drained soil to dry sites.
Notes
Dry, well drained soil conditions are needed for successful growth. Under proper conditions the plant will spread like a ground cover.