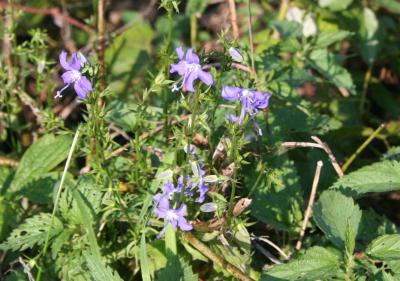 Flowers of Tall Bellflower
Quick Profile
Exposure
Full Sun
Partial Sun/Shade

Mature Height
1 - 2 Feet
USDA Hardiness Zones
3 - 8
Native To:
Illinois
Indiana
Iowa
Michigan
Missouri
Ohio
Wisconsin

Soil Conditions
Moist, Well-Drained

Bloom Color
Blue

Bloom Season
June - September
Flat, blue flowers in a tall spike-like cluster.
Full sun to partial shade; moist, well drained soil.
Found in prairies and open woodlands. This plant is considered an annual (but it self sows easily giving a perennial appearance).