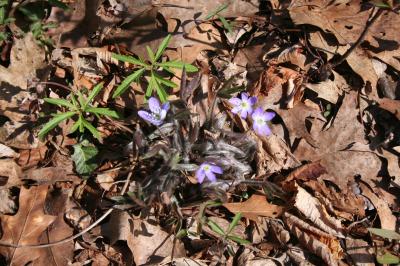 Flowers of Sharp-lobed Hepatica
White, pale blue or pale pink flowers in early spring. Leaves have three (pointed) lobes and may be green or slightly mottled. The leaves turn purplish in fall and remain through winter.
Partial shade; consistently moist, well drained sites.
Found in moist sites and open woods.