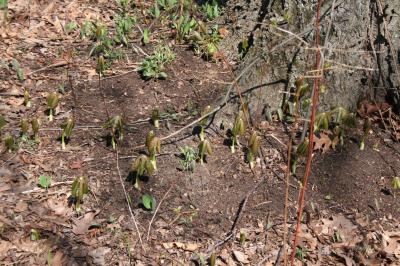 Mayapples emerging in spring
Each plant has a single, nodding white flower held below the umbrella-like leaves. The flower may be followed by a yellow fruit if pollination occurs (it often does not).
Partial shade; moist, well drained soils.
Found in woods. This plant is an aggressive grower and can form large colonies. Many parts of the plant are poisonous.