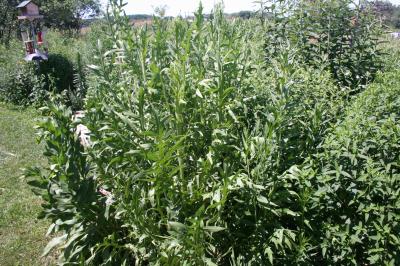 Compass Plant
Quick Profile
Exposure
Full Sun

Mature Height
4 - 10 Feet
USDA Hardiness Zones
3 - 9
Native To:
Illinois
Indiana
Iowa
Michigan
Missouri
Ohio
Wisconsin

Soil Conditions
Moist, Well-Drained

Bloom Color
Yellow

Bloom Season
July - September
Features
Yellow, daisy-like flowers and deeply divided foliage whose edges tend to be oriented in a north-south direction, thus the common name.
Culture
Full sun; moist, well drained soils.
Notes
Found in prairies. Deeply taprooted, so difficult to move. Listed as threatened in Michigan and endangered in Ohio.