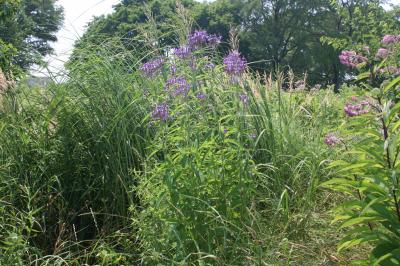 Blue Vervain
Quick Profile
Exposure
Full Sun

Mature Height
2 - 6 Feet
USDA Hardiness Zones
3 - 8
Native To:
Illinois
Indiana
Iowa
Michigan
Missouri
Ohio
Wisconsin

Soil Conditions
Moist, Well-Drained

Bloom Color
Blue
Purple

Bloom Season
July - September
Features
Small, purple to blue flowers blooming a few at a time, on a pencil-thin spike.
Culture
Full sun; moist, well drained to wet soils.
Notes
Found in thickets and along roadsides. This plant will spread through self seeding and slowly through underground rhizomes.