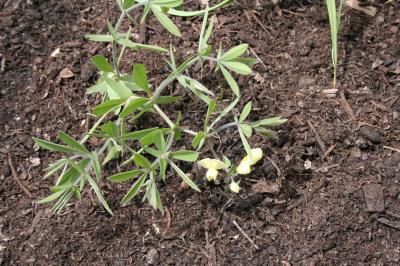 Small specimen of Cream Wild Indigo in flower
Cream pea-type flowers in long spike-like clusters (up to 1 foot long); pods that change from green to medium gray.
Partial shade; moist, well drained soils.
Found in prairies and open woods. Has a taproot which makes transplanting difficult. Endangered in Michigan.